I love porn! But sometimes it seems like it's just all the same you know? That's why I like custom fetish videos. It's porn done the way you like it, because you're literally the person who's laid out the script, scenario or general idea, and chosen the models who'll act. Custom porn is amazing.
My favorite fetish porn is about possession, and I had an idea for a set of custom videos that will be so hot! My idea for the first video is about a woman named Vivienne, played by Romi Rain. She inherits an old house from a relative she barely knows, but in order to take control of the property, the will says that she must spend one night within its walls. She scoffs at the prospect and turns up at the old rickety place with not a care in the world. She gets a bit creeped out by the old place, and keeps thinking that she's heard or seen something, but eventually she heads to bed.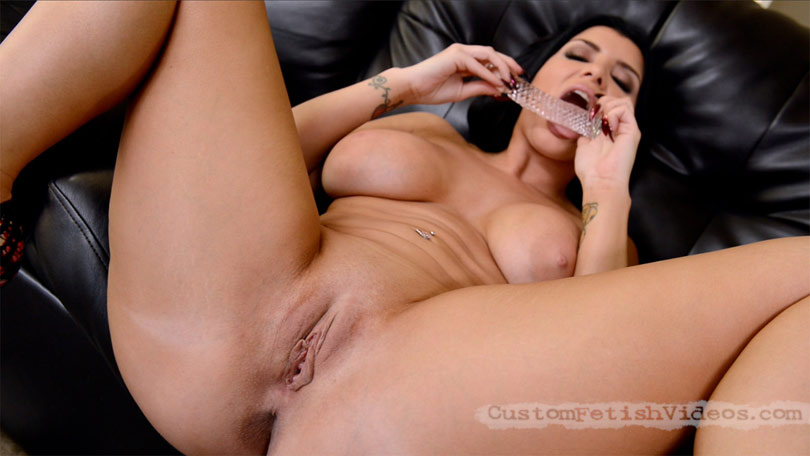 Then the ghostly presence makes itself known! She wakes up to feel hands all over her (that could be implied or have ghostly hands shown, I don't mind). She's scared but turned on all the same. Suddenly, she gets frightened as the ghost takes her top off and runs to the door, but it's locked! This is where my fetish videos theme comes in. She's taken over by the spirit and starts talking in a lower voice. "Yes, finally my time has come. A fresh young slut to play with". She starts rubbing her pussy like it's going out of fashion, squeezing her tits and moaning in pleasure. She gets really hot writhing around until she comes like never before!!! The scene finishes with her saying in the ghost voice" "Now to take my fill of this world again, and make everyone join me in ecstasy!". How'd you like that? My custom fetish videos series begins there!